Proptech Funding South Korea
Increased funding opportunities for proptech
In South Korea, proptech companies began to enter the market from the late 2000s to early 2010s. Property marketing services like Zigbang, a mobile real estate listing platform, were launched to resolve gaps in information between suppliers and end-consumers. Various startups like Spacewalk, a construction design solution developer, and Nearthlab, an autonomous drone software developer, are adopting AI to streamline construction processes. As such, proptech is becoming an increasingly important part of the real estate industry and is rapidly expanding across the entire value chain.
With greater demand for new technologies in the real estate sector, South Korea has seen continuous increase in deal flow into proptech startups. This upward trend is prevalent in both amount invested and number of deals.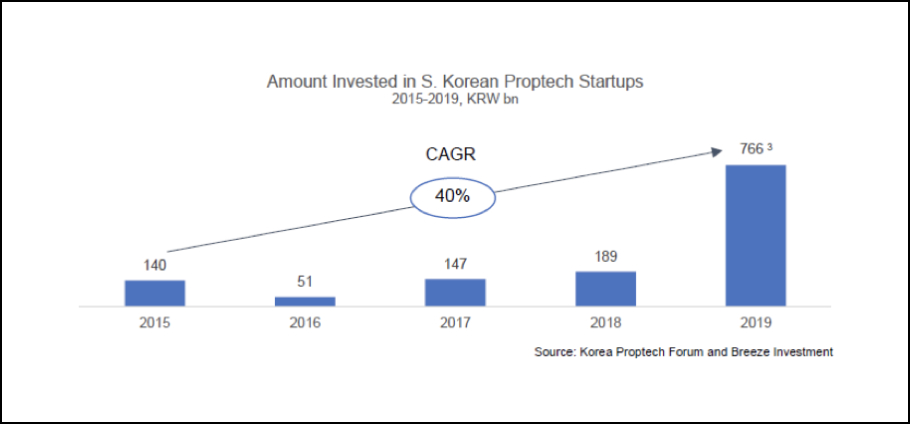 Total amount invested in proptech has increased since 2015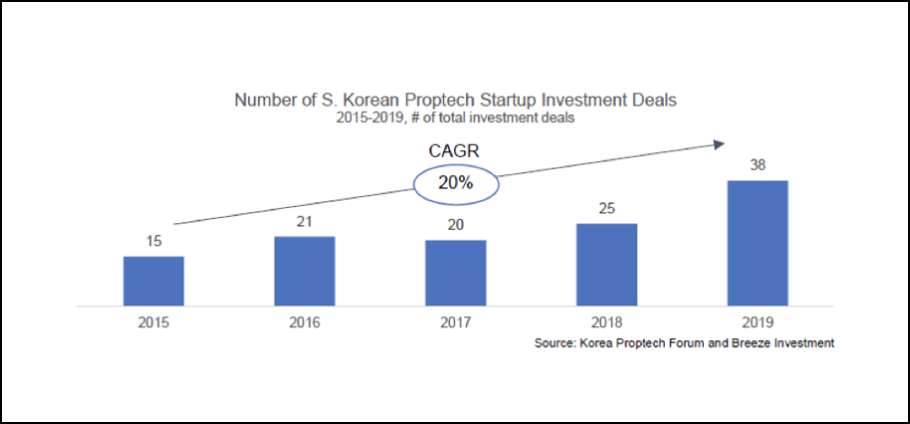 Number of proptech investments has continued to grow
Growing attention toward advanced technologies
In terms of investments, while Shared Service continues to receive substantial deal inflow, sectors utilizing more advanced technology including Construction Solutions, Blockchain, and Data & Valuation have gained significant attention. Increased investment in these areas may imply rising anticipation for proptech startups to address more complex consumer/enterprise needs through adoption of advanced technology.